Friday Fave: Geodatabase Geek
-
This Friday Fave is more for utility than pleasure.
Unfortunately, I have been working to determine why my views and query layers perform so much worse than directly accessing my feature class.
My Googling led me to Geodatabase Geek, by Trevor Hart, Eagle Technology Group Ltd.  Trevor has some real good information about Geodatabases and also  gave a good lightening talk on Usage Reporting on ArcGIS 10.1 for Server at the 2013 ESRI International Developer's Conference.
One tool he pointed out was Mxdperfstat for benchmarking the performance of your MXD. Trevor used it to compare the performance of a Feature Class vs Query Layer vs Spatial View. While the official version is available for ArcGIS 9.3 through 10.2, I do want to point out Hussein Nasser's 10.1 version which he put out before the official 10.1 version came out (it's not really a version, more of a work-around but I like his ingenuity).
My results were significantly different on our 10.0 database server, the spatial view I was testing was much slower.  The query for both the spatial view and query layer was simply 'Select * from featureclass'
So not sure what to make of the performance yet, I've got a spatial index made so not sure what else I can try.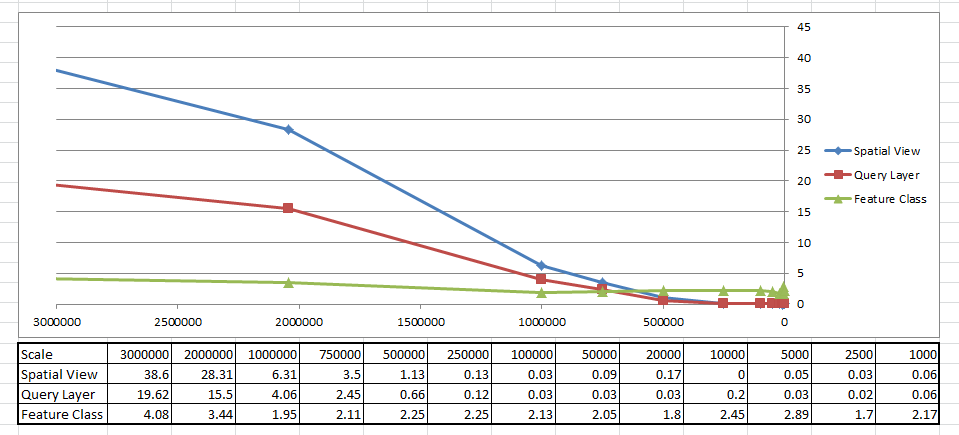 ArcSDE 10.0 Performance