This Friday Fave is a little bit different.
My interest in geospatial technologies (although we just called it GIS back then) largely because I wanted to measure my running routes more accurately and efficiently than the paper map & scrap of paper method I was using in the early 90s. When I was introduced to GIS, I knew what I was going to use it for.
Now that GPS technology is ubiquitous–I'm currently using four different GPS devices, at the same time, on my bike rides–I seldom have to use a map to measure my routes. I may still use MapMyRun.com to plan a route ahead of time if I'm running in a new area or trying to plan a loop of a certain distance but GPS has really made it so simple to just go out and run.
While there are several GPS options available, I have used Garmin ever since their 405 Forerunner came out. This was their first watch that didn't get confused for a Timex-Sinclair 1000 strapped to your wrist.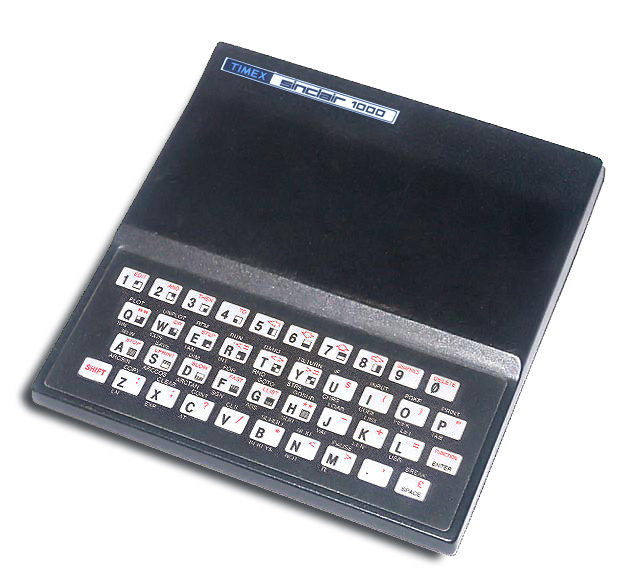 Timex Sinclair 1000
Garmin's watches upload their data to Gamin Connect, which works fine, but for a project I recently started, I wanted to down load all my data which Garmin Connect does not make easy. I had over 1,000 data logs and downloading them individually was not going to happen.
A little Googling led me to tapiriik.com, which allows you to share data amongst several different online services that endurance athletes might use including Runkeeper, Strava, Garmin Connect, SportTracks, DropBox.com, and Training Peaks.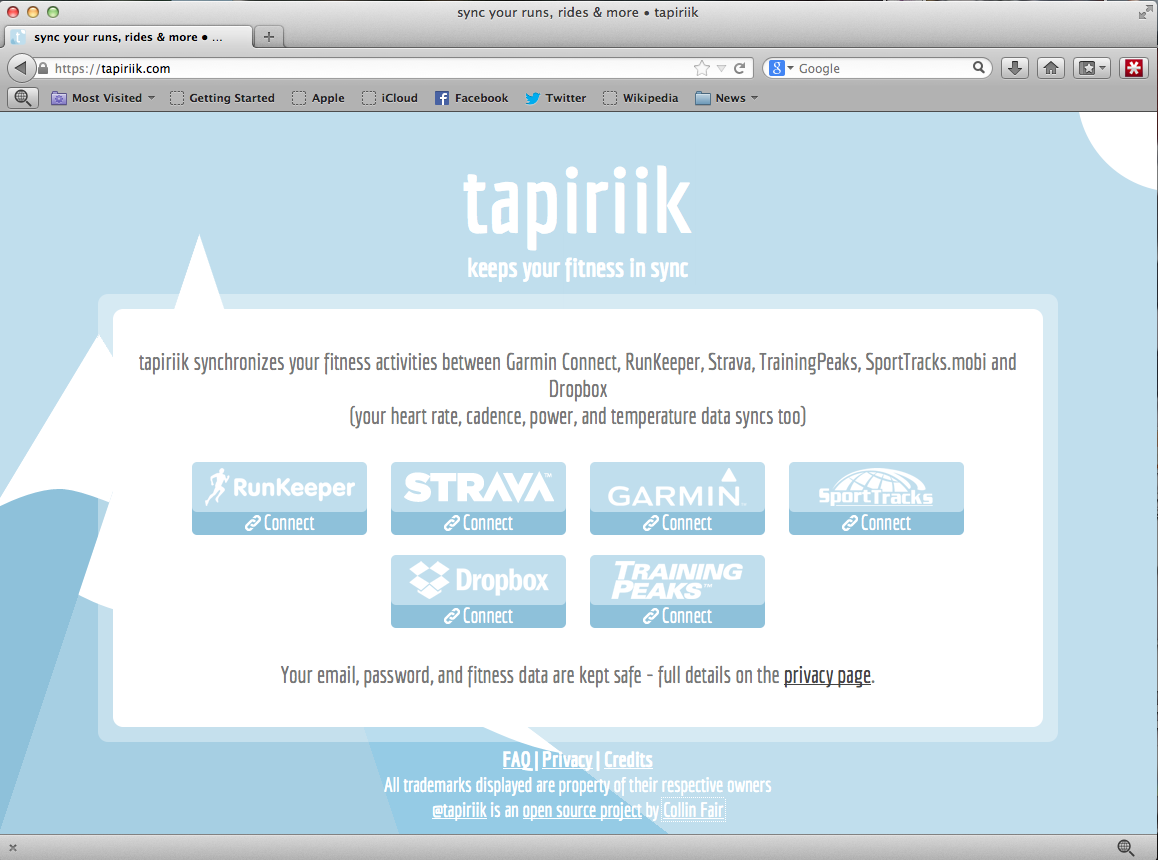 You can use Tapiriik for free (you just need to visit their website to start synchronization) or for $2 per year they will automatically synchronize data between your accounts. You just provide your account information for whichever sites you want to synchronize and either visit their site or pay $2 and it will automatically share data between your accounts.
I linked to my Garmin Connect and Dropbox accounts and tapiriik and after some chugging, I had .GPX files for all of my data.
It was easy and didn't take very long. Definitely met my needs–I haven't shared data between other services but I do use the desktop version of SportTracks and considered using their web version of the software but didn't know how I would upload all my data.  Now I know.
This product definitely saved me a bunch of time. The one thing I wonder, though, is what does 'Tapiriik' means?